Freedom to choose with whom, where and how you want to live – Deinstitutionalisation (DI) in Sweden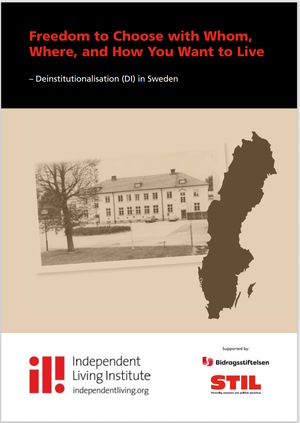 In this publication, Jamie Bolling and Riitta-Leena Karlsson examine what is required to provide persons with disabilities with opportunities to live like others. The UN Convention on the Rights of Persons with Disabilities (CRPD) and existing Swedish laws, not least the Social Services Act (SoL) and the Act concerning Support and Service for Persons with Certain Functional Impairments (LSS), support this goal. However, as the authors note, the implementation recently has become restrained in a manner that has impaired the possibilities to do so for many.
First published here in 2022 this is a new, second, edition with a revised layout and new foreword published in February 2023.