Independent Living Institute (ILI)
ILI promotes the self-determination of people with disabilities
The Independent Living Institute (ILI) is a policy development center specializing in consumer-driven policies for disabled peoples' self-determination, self-respect and dignity. 
---
Independent Living Institute Board Member Kapka Panayotova has left us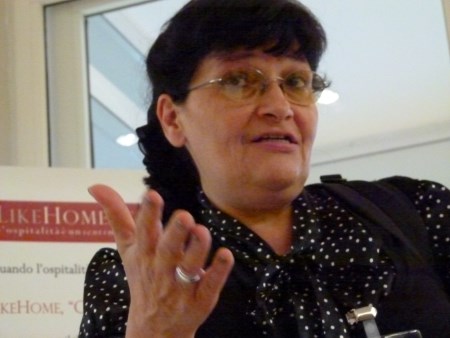 Kapka's untimely and unexpected departure is a tremendous loss for ILI and the Independent Living Movement -  not only in Bulgaria and the neighboring countries but in all of Europe. She had the ideology I like most: what does it take to improve our self-determination in everyday life? Let's go for it! Through her hard-nosed, down-to-earth, and result-oriented approach, she accomplished many changes in Bulgaria. She started and led the Sofia Center for Independent Living in post-communist Bulgaria. From there, she worked throughout the Balkan and Turkey and expanded her activities to all of Europe by joining the ENIL and ILI Board.  We need many more of her kind.  With her, we lost a great role model, a fearless and strong-willed fighter, and an astute policy analyst. With her, we lost a good friend,
Adolf  Ratzka, Founding chair of ENIL and Independent Living Institute, 2021-10-15 
She is like my sister, having shared projects and the fight for Independent Living since 1998. We shared our commitment, our frustrations and fun moments allowing us to continue the battle for equality together. It is sad and a cruel reality how life and death go hand in hand, happiness and sorrow, says Jamie Bolling. I will miss Kapka and her power, giving us all strength and support in the work that we do.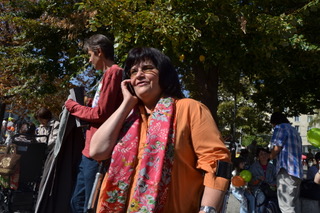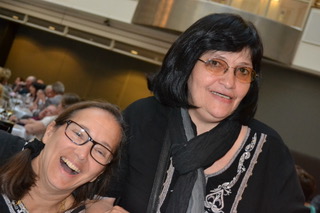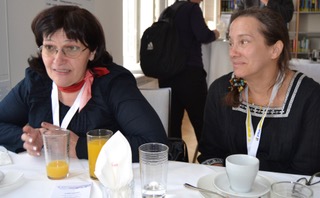 Kapka left us unexpectantly yesterday on the 14th of October.
Kapka brought Independent Living to Sofia and led the movement in Bulgaria growing it from only a few persons to many who promote the IL progress in Bulgaria but also in Europe and in the world. Together with Kapka many projects promoting the rights of disabled people have been carried out. There has been progress but too many steps backwards.
Vibeke Melroy Melström expressed how very strange and sad it is to think that Kapka has left us. It feels in many ways pretty unreal. Kapka was always one of the really strong, powerful and radical persons who really made a difference, she never gave up!!
She was one of the most dedicated activists I have ever met! This is a great loss for our fight for equality!
Jamie Bolling
Director - Independent Living Institute
---
ULOBA with Bente Skansgård in the front has accomplished so many things and serves over a thousand persons in Norway with personal assistance. But ULOBA has done more, without ULOBA ENIL would have had to close when the EU commission withdrew funding. But no, we together continue a strong fight for Independent Living throughout Europe. Thank you ULOBA for all that you have done and do today! Happy 30th! from ILI. ENIL has collected some video messages here: https://youtu.be/Erdk4LT531g 
---
Joint ILI and UNHCR initiative to empower refugees with disability in Sweden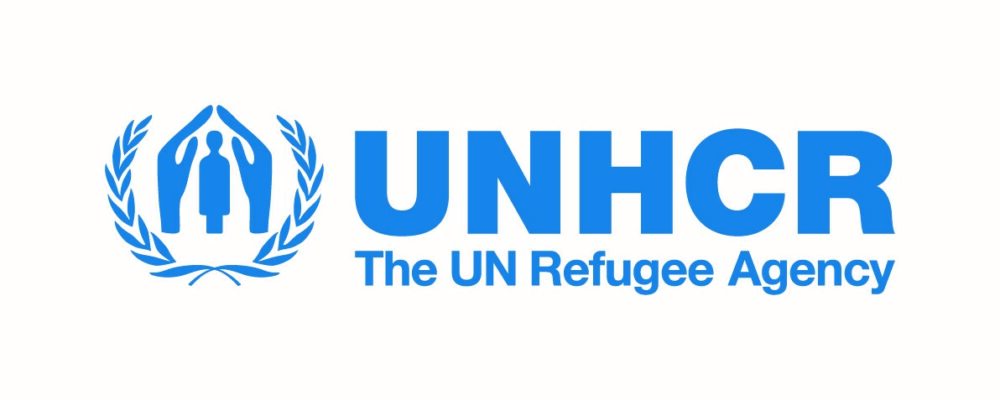 In October and November 2021 the Independent Living Institute (ILI) will conduct a series of workshops that are supported by UNHCR Representation for the Nordic and Baltic Countries. These workshops are to empower refugees with disability in their receiving country – Sweden. The topics to be touched upon are:
Disabled Women – Proud Mothers
Self-determination and Full participation of Disabled Refugees according to the CRPD
Swedish Civil Society and Disabled Refugees
Covid and Disabled Refugees
Participants will come from among others the DRW – Disabled Refugees Welcome project – that ended in December 2020 but continues through ILI activity. Groups will be limited to 10 persons keeping in mind Covid and will take place in ILI office located in Farsta (Storforsplan 36, 10th floor). The working language will be English and Swedish with translation.
Dates for the workshops:
October 26, Workshop 1 – Disabled Women Refugees – Proud Mothers
October 27, Workshop 2 - Self-determination and full participation for disabled refugees according to the CRPD
November 15, Workshop 3 – Culture and the concept of disability
November 19, Workshop 4 – The Swedish disability movement and why we need each other

If you are interested to attend, please contact Jamie.bolling@independentliving.org. We will get back to you to tell you if you can attend or if the event is already full.
---
What is Independent Living
Independent Living is a philosophy and a movement of people with disabilities who work for self-determination, equal opportunities and self-respect. Independent Living does not mean that we want to do everything by ourselves and do not need anybody or that we want to live in isolation. Independent Living means that we demand the same choices and control in our every-day lives that our non-disabled brothers and sisters, neighbors and friends take for granted. We want to grow up in our families, go to the neighborhood school, use the same bus as our neighbors, work in jobs that are in line with our education and interests, and start families of our own.
Since we are the best experts on our needs, we need to show the solutions we want, need to be in charge of our lives, think and speak for ourselves - just as everybody else. To this end we must support and learn from each other, organize ourselves and work for political changes that lead to the legal protection of our human and civil rights.
We are profoundly ordinary people sharing the same need to feel included, recognized and loved.
As long as we regard our disabilities as tragedies, we will be pitied.
As long as we feel ashamed of who we are, our lives will be regarded as useless.
As long as we remain silent, we will be told by others what to do.
Adolf Ratzka 2005
Independent Living Institute projects and websites
Completed projects (after 2010)