Disability Rights Defenders Newsletter February 2018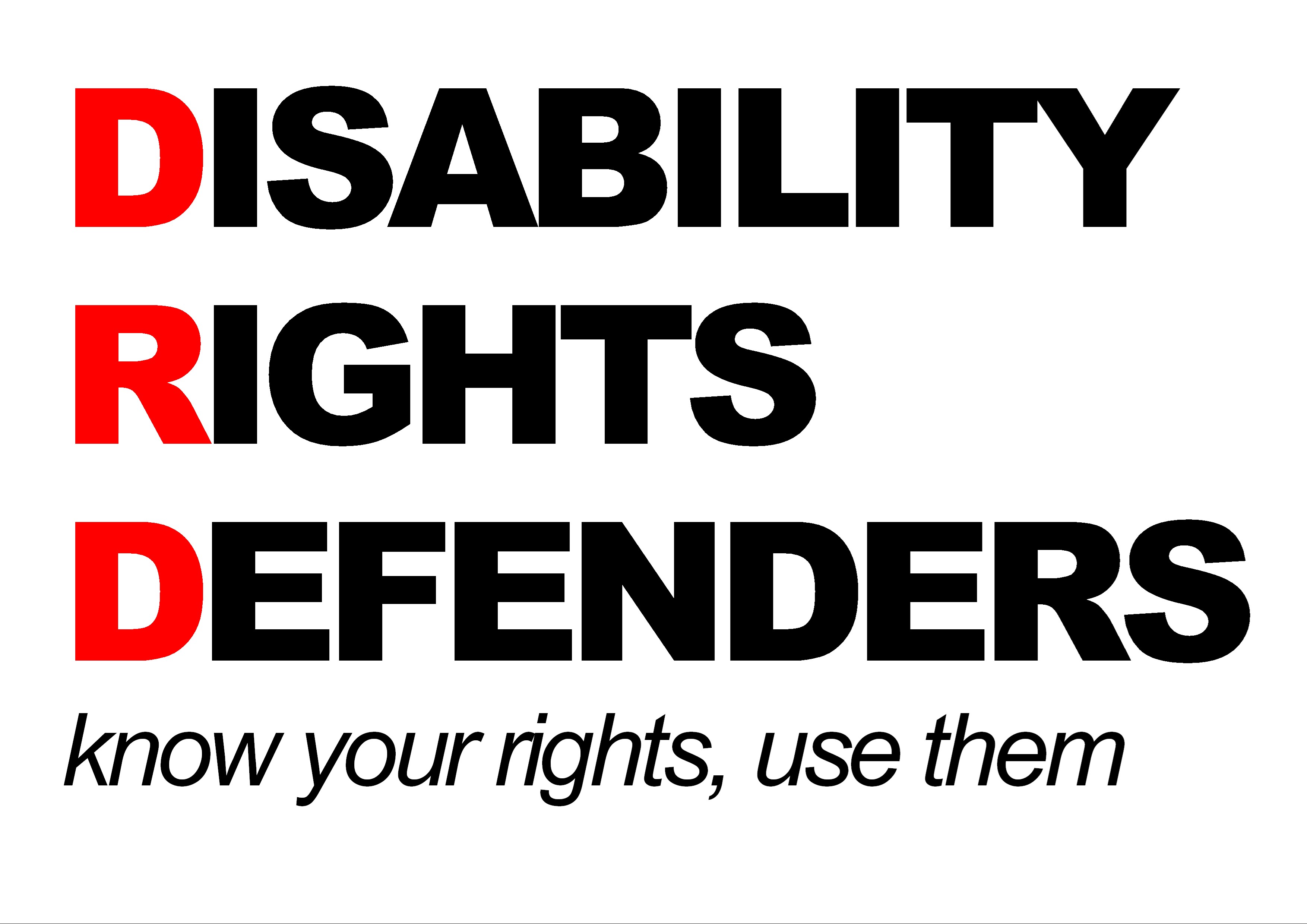 Disability Rights Defenders is a network of individuals and organizations with an interest in disability rights and disability law. The purpose of the network is to spread and deepen legal expertise about disability rights among disabled persons, disabled people's organization, lawyers and law schools. We invite people interested in disability rights to join our closed facebook-group "Disability Rights Defenders" and to share their experiences, methods and advice. Together we spread information and knowledge on how to use the law as a tool to implement and defend the rights of disabled people. We welcome contributions in form of brief descriptions of legal cases, court decisions, references to legislation, publications, reports as well as announcements of events, learning and funding opportunities. The content shared in the facebook-group is summarized in a newsletter four times a year. You can subscribe to the newsletter here.
DRD Newsletter February 2018
Dear colleague,
At the Independent Living Institute, we plan to start a free newsletter on legal action for protecting the rights of persons with disabilities. Many countries work for equal opportunities for persons with disabilities by adopting national legislation and signing international treaties such as the UN Convention on the Rights of Persons with Disabilities, CRPD. Yet persons with disabilities still do not enjoy the living conditions that their fellow citizens without disabilities take for granted. In a few countries such as the US, UK or Israel, civil society organizations, in close cooperation with and accountable to disabled people's organizations, complement state agencies in implementing the rights of these citizens. Using law as a tool for social change these organizations specialize in raising awareness of the legal rights of persons with disabilities and combat disability-based discrimination through court action. Civil society organizations in other parts of the world have been slow in using law and legal casework in defending the rights of persons with disabilities. Spreading and strengthening this approach to more countries requires the involvement of individuals with disabilities and their organizations, the legal community and other civil society organizations. The first step in this direction can be a FaceBook group for linking individuals and organizations working in this field with an interest in using law and legal action for promoting the cause of persons with disabilities.
Purpose of the free quarterly newsletter
sharing news, court decisions, events, concerning disability law and disability rights,
discussing legal issues regarding disability-based discrimination and implementing the rights of persons with disabilities as outlined in the CRPD.
Through the newsletter we can share and discuss, pool our expertise, learn from each other. We may live in different countries with different legal traditions, but we work for the same goals.
Who is the planned newsletter for?
individuals with disabilities and their organizations worldwide 
instructors, researchers and students at law schools worldwide with an interest in disability rights
Public Interest and Human Rights lawyers worldwide interested in disability-based discrimination.
The newsletter will have news items, such as
reports on current developments around the world.  Here's an example:
In a recent decision by the Swedish Supreme Court, Region Gävleborg, a Swedish regional authority responsible for among other things public transit, the Court determined that the regional authority could be held to be liable for a violation of Sweden's anti-discrimination law that may have been committed by a private bus company in carrying out a public contract concerning public transit for the regional authority. The bus company's driver, referring to his lack of training in the use of the bus' wheelchair ramp, had refused to let a wheelchair rider board. The issue on appeal was if the regional authority could be held liable under these circumstances. The person is represented by DHR, a Swedish organization of persons with physical disabilities.
By clarifying the potential liability concerning outsourcing, the court has made clear that the outsourcing entity can be held liable for discriminatory acts committed by a contractor. The decision increases the individual's legal certainty and forces public authorities to choose their contractors with care. The merits of the case will now be dealt with by the trial court, which is expected to rule on whether the person involved was discriminated against on the grounds of lack of accessibility.
presentations of experts in the field.
As an example, watch here our interview with Mr. Sid Wolinsky, Disability Rights Advocates, Berkeley, USA  a specialist in class action and high-impact litigation and rights of people with disabilities.
As an example, the 10 International Disability Law Summer School will be held at National University Ireland, Galway 18 – 22 June 2018. Read about previous years' Summer Schools here.
As an additional example, disability activists, human rights lawyers, law students and their instructors, with an interest in combatting disability-based discrimination are invited to the Independent Living Institute's international conference and workshops on strategic litigation for protecting the rights of persons with disabilities, in Stockholm, May 30 - 31, 2018. Please, save the date. More information on the event to follow soon.
your suggestions for other features are most welcome.
If you'd like to receive our planned free newsletter, fill out this form,
Please, forward this mail to colleagues who might be interested in the newsletter.
Please, send us addresses of umbrella organizations and networks of disability organizations, lawyers, law students who work with disability laws and rights.
 Help us spread the word!
Thank you,
Adolf Ratzka  adolf.ratzka@independentliving.org
Maria Chöler  maria@independentliving.org
Independent Living Institute