Independent Living Columnists
About Susanne Berg

Susanne Berg has been actively involved in the Swedish disability movement since the mid 1980s. She lectures, writes and speaks on a range of subjects from disability history and awareness to accessibility to the physical environment. Susanne sees column writing as therapy, loves her cat and hates descriptions like this.

Columns

---
---
About Steven E. Brown

History
As the founder of Institute on Disability Culture (IDC), he earned a doctorate in history from the University of Oklahoma. He directed an independent living center in Oklahoma, organized numerous community coalitions, and served as a Training Director at the World Institute on Disability. He founded the not-for-profit Institute on Disability Culture, with his wife Lillian Gonzales Brown, in 1994. Since then he has become an internationally sought speaker, trainer, and writer.

Brown's publications have been translated into several languages. They Include Independent Living: Theory and Practice, and Investigating a Culture of Disability: Final Report, the result of a prestigious Switzer Fellowship from the National Institute on Disability Rehabilitation and Research of the Department of Education, the first funding of its type for research into the field of Disability Culture; A Celebration of Diversity: An Annotated Bibliography About Disability Culture; and two books of poetry, Pain, Plain--and Fancy Rappings: Poetry From the Disability Culture and Voyages: Life Journeys, a monthly online newsletter, the manifesto, and numerous articles.

Column

---
About Patrick William Connally
History
Patrick William Connally, visionary, DREES President, and founder, has over 20 years experience in Disability Rights/ Independent Living Movement, developing service policy, and provisions. He worked closely and published articles with the late Edward V. Roberts, father of the Independent Living Movement. He has served as a peer review panelist for projects of national significance in Washington, DC and testified before the California State Senate. In December, 1999 came an appointment to the Community Advisory Panel of KQED, the largest public television station in Northern California.
Current
He is a well know artist and has returned to underground journalism by writing on Disability Issues for local newspapers. People can listen to the real audio interviews with important people to the the disability community on WWW.dizbiz.com such as California's Attorney General Bill Lockyer, the top law enforcement official in California; Holynn D'Lil, who wrote the first accessibility regulation for architecture in the 1970's; Ms. Wheelchair America 1997; and many others from our community.
Columns
Patrick Connally's Spring 1999 article, "Singer / Crips / Animals" considers Peter Singer, who seems to support euthanasia for babies with disabilities.
---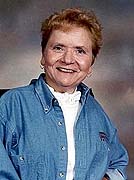 About Audrey King
Audrey King, M.A., is an internationally known writer, speaker, and advocate on disability issues. A trained rehabilitation psychologist she is the author of two books, Count Me In (1985) and There's Lint in Your Belly Button (1987), both of which focus on integration of persons with disabilities in society. Ms King has been using ventilator, electric wheelchair and personal assistance since 1952.
Columns
---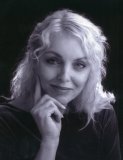 About Dara McLaughlin (www.darasarts.com)
Dara McLaughlin is a writer and visual artist. Her award winning poetry and stories have been published in literary magazines and anthologies. Her autobiographical poetry collection, A Map of This World, was released in 1999. Dara teaches poetry, coordinates writing workshops, and is an advocacy speaker for disability issues and education. Raised in New York, Dara moved to New Mexico six years ago,and works from her studio on a mesa overlooking The Rio Grande.
Column
---
---

About Michael Seifu
I am in my mid thirties [Februray 2004]. With an M.Sc in Economics, I am a senior economist in a government office in Ethiopia. Have strong interest in applied research work to improve the lives of the poor. Produced a number of papers on related issues. I have first hand experience about disability as I have one that limits my mobility.Am very much in support of the spirit of the independence movement, although it is only recently I actually started involving myself to such activities. Believe strongly in the power of information exchange; love watching soccer, writing articles.
Columns
---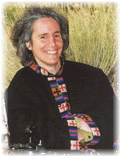 About Karen G. Stone
History
Born and raised in San Francisco, Karen Stone, now 53, studied photography, and later obtained a B.A. in Communications from Antioch College. She then worked as a professional photographer for over twelve years in California. Later, upon entering the marketing field, Ms. Stone made use of her photography, writing, and business skills. After relocating to Albuquerque, New Mexico (USA), she worked in marketing architectural/engineering services until slowed down by Multiple Sclerosis.
Currently
Ms. Stone has produced an award-winning, bimonthly column for the Albuquerque Journal newspaper (Meeting the Challenge) for 10 years, and currently continues to write pieces for national magazines and additional publications overseas. She has authored the non-fiction book, Awakening to Disability: Nothing About Us Without Us (1997, Volcano Press). She lectures frequently on disability issues, and continues to photograph unassigned work.
Columns